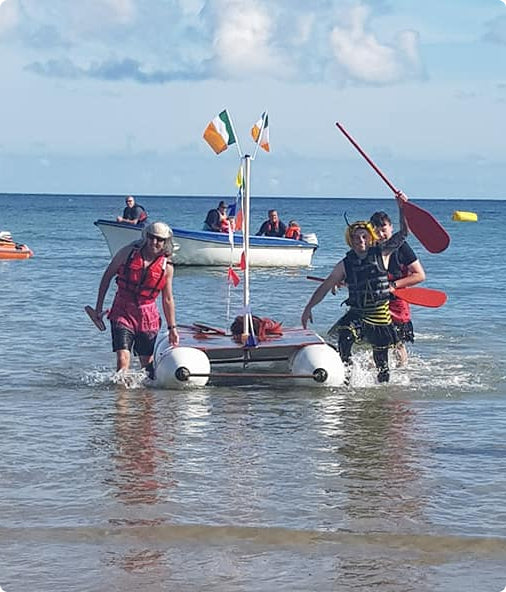 Adventure on your doorstep
You don't need to travel far or spend a fortune to make lifelong memories with your family by the seaside.
Our gorgeous village has something for everyone, whether you're seeking adventure diving, sailing, or kayaking off the coast or a nice relaxing afternoon exploring our many wonderful shops and boutiques.
Visit our local lifeboat station or memorial garden to immerse yourself in our history and culture, or simply stroll along the marina with the kids after they've spent a few hours at the playground.
With some of the best cafes, restaurants, and pubs you'll find in Co. Wexford, there are plenty of delicious options to choose from after a day at sea with great company.
We look forward to seeing you in our Kilmore Quay chandlery and hearing all about your endeavours, bird watching at the Saltee Islands, exploring our coast, or even seeing what you caught after a day of fishing!
VISIT OUR STORE
Get to know our little seaside town